"Oranges Bookmark"
©2011 Amy-Elyse Neer
4-18-2011
Watercolor pencil, metallic watercolor on 140lb Cold Press aprox. 2" x 7"
15.00 USD +s&h
Use Coupon code ARTFIRE25AEN good till April 30th 2011 for 25% off you entire order at checkout for ANY of my original Art on
ArtFire
!
2.71 USD per sheet (50% if you buy 6 or more stickers, mix and match your order!) +s&h. No code needed!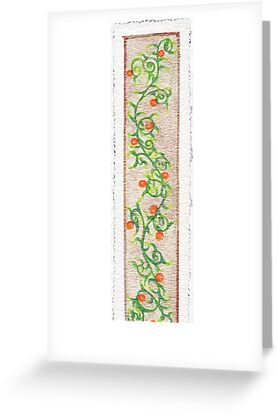 2.15 USD and Up, (20% Discount on 8 cards 30% discount on 16 cards, mix and match designs for your order as long as they are the same size and fold of card) +s&h. No code needed!