My morning got frittered away trying to find a certain product... what a waste.
Anyway here's today's daily, which I am very happy about.
Original Watercolor Painting - Daily Painting - Incensed -
©2010 Amy-Elyse Neer
4" x 6" Watercolor on Strathmore 140 lb Watercolor Cold Press Paper
Daily Painting for 11-30-2010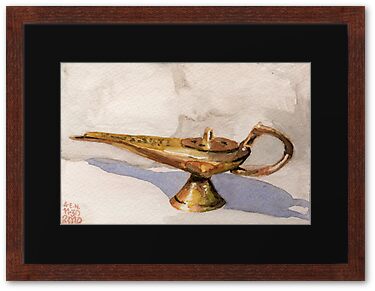 So this makes 7 months of doing Daily Paintings....I am amazed and very happy to say.