I really liked the way the bookmark I did yesterday turned out, especially the way the sun looked when I was done. So I decided to do an ACEO of just the Sun.
A little bright, possibly OVERLY cheerful; but silly, fun and happy never hurts!
So here it is:
Sunburst - Original Painted ACEO
©2011 Amy-Elyse Neer
5-2-2011
Watercolor pencil, India Ink on 140lb Cold Press aprox. 2.5" x 3.5"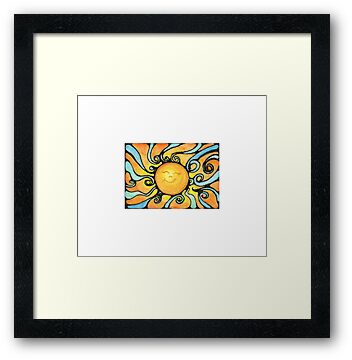 and
Stickers
here
on RedBubble
(also hoodies!)