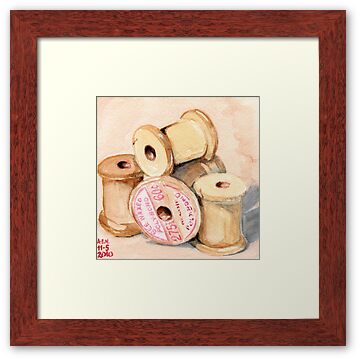 "Wooden Spools I" is in a still life Watercolor challenge on Redbubble, The Challenge is now open for voting!
Please stop by and vote for me! (click on the image to be taken to the challenge page) If you haven't visited redbubble before, follow the voting instructions in this blog's right sidebar to vote.
Thank you to all who take the time to vote!