One of the other things the cats do which I find amusing is sleep grooming. Like one will be curled up, and suddenly start cleaning whatever is handy, even if it's another cat or their paw.
So today, here is a little illustration of that
The original is 4.25" x 4.25" watercolor and india ink on 140lb cold press paper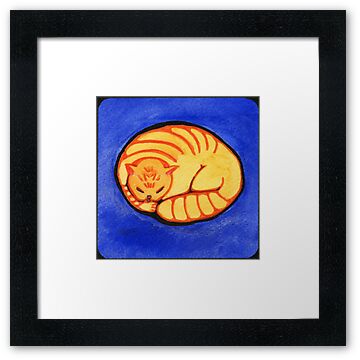 "Round Golden"