Okay today's is the last for a week. this next week I am going to be working ont he book illustrations more, and it's time for this months' pass on the self portrait.
so here's today's and I will see you next Wednesday with more.
Daily Painting - Netha's Fountain -
©2010 Amy-Elyse Neer
8" x 10" Watercolor on Strathmore Watercolor 140lb Cold Press
Daily Painting for 12-22-2010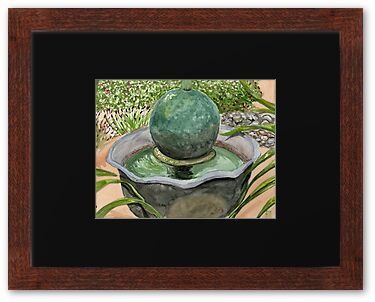 So have a nice holiday everyone. I will probably poke in and rant or talk about the book at some point during the week, but my time needs to go to the illustrations for a little bit or I will never get it done.